About John Borhek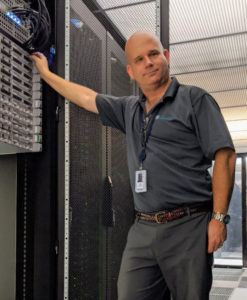 I am pleased to bring high-level Technical Guidance to the top of a traditional organizational structure as CEO of VMsources Group Inc.. There are many who "talk the talk," I am proud to say that I also "walk the walk".
Working in a wide variety of environments over the previous decade, ranging from manufacturing to financial services, has allowed me the opportunity to assist stakeholders and system owners in successfully translating User Requirements and Specifications (URS) to functional Infrastructure Systems, while assuring metrics-driven results.
I have soup-to-nuts experience with Mission Critical Infrastructure and GxP systems, specializing in Datacenter Infrastructure Management (DCIM), Cloud Computing, and Operational Technology (OT) all over the United States and throughout the Americas.
"Say what you are going to do, do what you said, then document what you did.
-John Borhek"
I have been the Lead Solutions Architect at VMsources Group Inc. since 2010. Following my work in New York City during Hurricane Sandy (2012), as VMsources grew and expanded into a VMware vCloud and DRaaS Hosting and MSP Provider, I assumed the role of IT Director, responsible for all vCloud and Hosting operations. In 2020, I became CEO of VMsources Group Inc., appointing a new CTO and CFO, allowing me to redefine organizational goals with a focus on MSP Services and Cloud Computing. I look forward to the challenges in the decade to come.

---
John Borhek presently holds the following VMware Certifications:
VCP3, VCP4, VCP5, VCP5.5, VCP6, VCP 6.5 #45078
VSP
VTSP