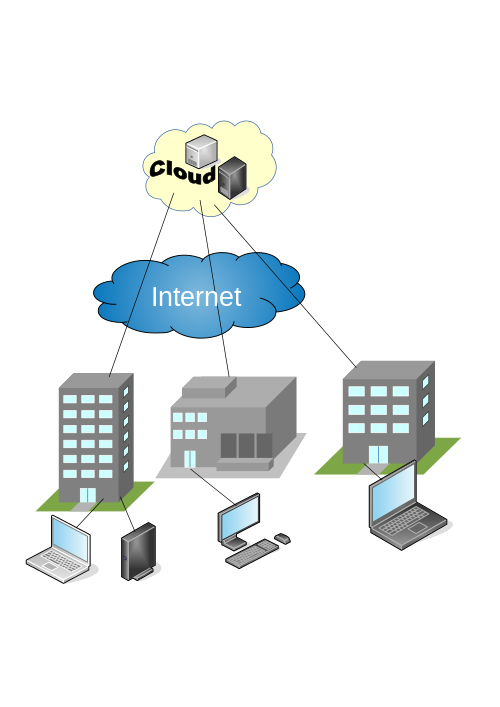 As an IT or Infrastructure Director you are faced with tough choices all the time. Right now, that choice is: Do I keep on-premises Compute Infrastructure or move services to The Cloud?
Unfortunately, many IT departments have a long history of problems, ranging from availability to security. Moreover, costs always seem to be on the rise and nobody ever knows what the actual Total Cost of Ownership (TCO) will be for any given solution.
Every Director, Superintendent, CIO and CTO understands there's a ton reasons to dump on-premises Compute Infrastructure ownership:
Licensing audits and penalties (Think: Oracle, Microsoft, VMware)
Services outages
Security problems
Staffing problems and maintaining qualified IT Infrastructure personnel
TCO and ROI goals never achieved
In spite of all the valid reasons to dump on-premises Compute Infrastructure, it's also important to account for the reasons to maintain on-premises Compute Infrastructure when properly deployed.
---
When properly deployed…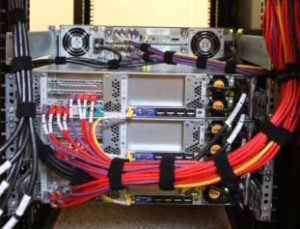 The reality is, when properly deployed, there is no more reliable form of Compute Infrastructure then on-premises Private Cloud.
The key to success with on-premises infrastructure is redundancy. Way too often, on-premises IT Infrastructure deployments represent a compromise based on budget, staffing or facilities.
Keeping your Compute Infrastructure on-premises has several obvious advantages and use cases including:
On-premises Compute
Advantages
Use Cases
LAN-speed access
No disruptions based on ISP outages
Total control for security
Process control
Operational Technology
Manufacturing
Isolated networks
Building & Room Management Systems (BMS/RMS)
Ultra-high performance Compute

---
At the minimum, on-premises Compute Infrastructure needs:
Three redundant servers (AKA: A Cluster) running an enterprise Hypervisor, like VMware ESXi
A management suite capable of configuring failover and load-balancing, like vCenter
Fully redundant enterprise storage configured to tolerate at least N-1 failures:

At least three Hyperconverged nodes/VMs such as Nutanix CVMs -or- at least two hardware controllers such as HPE MSA Controllers
Sufficient spindles/SSDs to tolerate individual device/node failure

Redundant Network switches which are NOT stacked -or- redundant Stacks of Network Switches
Redundant ISP
The bottom line is that on-premises IT Infrastructure expensive and if you can't afford to do it properly, migrating to The Cloud is a better option.
---
Public Cloud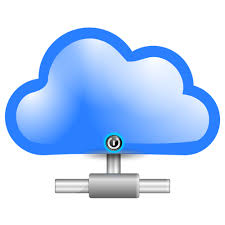 The Cloud provides a viable and attractive alternative for many needs, including most business applications and services. Problem is: how do you get there and how much does it cost?
Public Cloud providers are notorious for their self-service attitude and lack of available support. What that actually means is: adopters of the Public Cloud are essentially on their own, and will probably have to adapt to the framework allowed by specific Public Cloud services such as Google Apps and Office 365.
Cost estimation and containment is also a problem with Public Cloud. There are many different prices, often for seemingly similar services, and usage/overage charges are prevalent. In many ways, it's like buying plane tickets; no two passengers ever pay the same price for the same class of service on the same flight!
Amazon offers a Simple Monthly Calculator which can help to estimate costs for dedicated Public Cloud Compute resources, and it's not cheap! Just a few minutes and you can see for yourself that even a few VMs hosted as EC2 instances can amount to thousands of dollars per month!
Last, but not least, don't forget to account for other types of expenses, such as data transfer charges and network overages.
One thing is certain with Public Cloud, you will end up spending more than you accounted for!
---
IaaS Hosted Private Cloud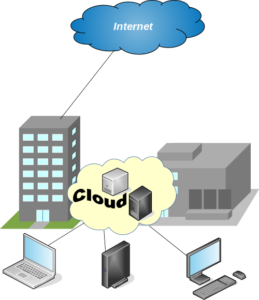 The primary difference between Public Cloud and IaaS Hosted Private Cloud are the way Compute resources are assigned and connect to the Internet. With Public Cloud, all resources must be assumed to be shared (AKA: Multi-tenancy) and connected directly to the Internet while with IaaS Hosted Private Cloud, Compute resources are inherently single-tenant and behind a firewall of your choice
There are a growing number of providers offering complete IaaS Hosted Private Cloud solutions. These solutions represent a properly deployed (guaranteed by SLA) and fully-managed solution that is completely compatible with your existing on-premises Compute Infrastructure.
IaaS Hosted Private Cloud solutions offer the security of single-tenancy, the control of on-premises Compute and the reliability that only a true Datacenter deployment can provide.
One of the biggest advantages of IaaS Hosted Private Cloud solutions is in the ease of migration. If you are currently leveraging VMware vSphere on-premises, then you can contract for a VMware Cloud and migration is accomplished with simple vMotion or failover.
The cost of IaaS Hosted Private Cloud solutions is often less than other solutions, and possibly less than the real costs of on-premises Compute. Most solutions offer a true and guaranteed TCO, including everything from Infrastructure licensing for VMware, Cisco and Microsoft as well the incidentals such as redundant ISP connections and backup archive storage.
---
Whatever your choice
No matter if you choose to maintain on-premises Compute Infrastructure, migrate to the Public Cloud or contract for an IaaS Hosted Private Cloud solution, make sure to understand your options and cover your bases:
What are the realistic monthly expenses?
What is the TCO for the life of the contract?
Where do I get support and what is the SLA/response time?
What happens at the end of the contract term?
Are there guaranteed renewal prices?