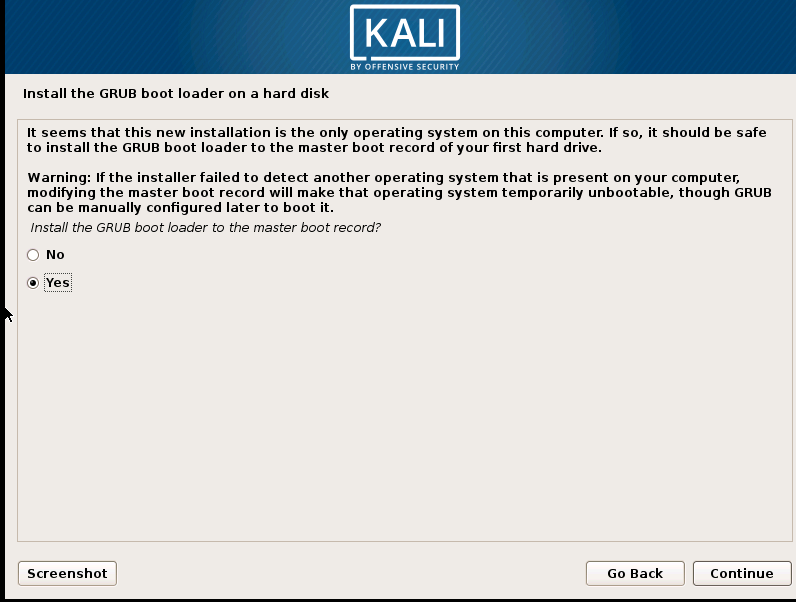 Version
Download

522

File Size

4,445.45 MB

File Count

1

Create Date

July 12, 2019

Last Updated

December 11, 2019
Kali Linux Virtual Appliance OVA
This Kali Linux (Desktop) OVA was created in VMware Workstation using basic common sense. Kali is the default OS used for security and Penetration Testing. It contains many pre-configured packages specifically for security testing and network reconnaissance. Also, I have installed the open-vm-tools-desktop binary to make the screen run correctly in hypervisors like VMware Workstation.
The username is: administrator
The password for administrator is: P@ssw0rd
root is available after logging in as administrator by using the command: su -
The password for root is: P@ssw0rd
NOTE: in terminal, root may be used directly.
Here are some simple steps to get started:
Import the OVA to your hypervisor
Connect with the username: administrator and password: P@ssw0rd
Open: Terminal
Once connected, type: su -
When prompted for the root user password, type: P@ssword
Change the password for administrator by typing: passwd administrator
Change the password for root by typing: passwd: root
Change the server hostname by editing the file: /etc/hostname
Reboot by typing: reboot NOTE: This is now your server!