HPE has quietly withdrawn the HPE Custom Image for ESXi 6.5U1 July 2017 due to purple-screen issues being experienced on a number of current VMware-supported servers (http://vmware.com/go/hcl)!
The particular issue purple screen we saw when deploying this ISO against a HP BL460 G7 was:
#PF Exception 14 in world 6824:sfcb-smx IP 0x1 addr 0x1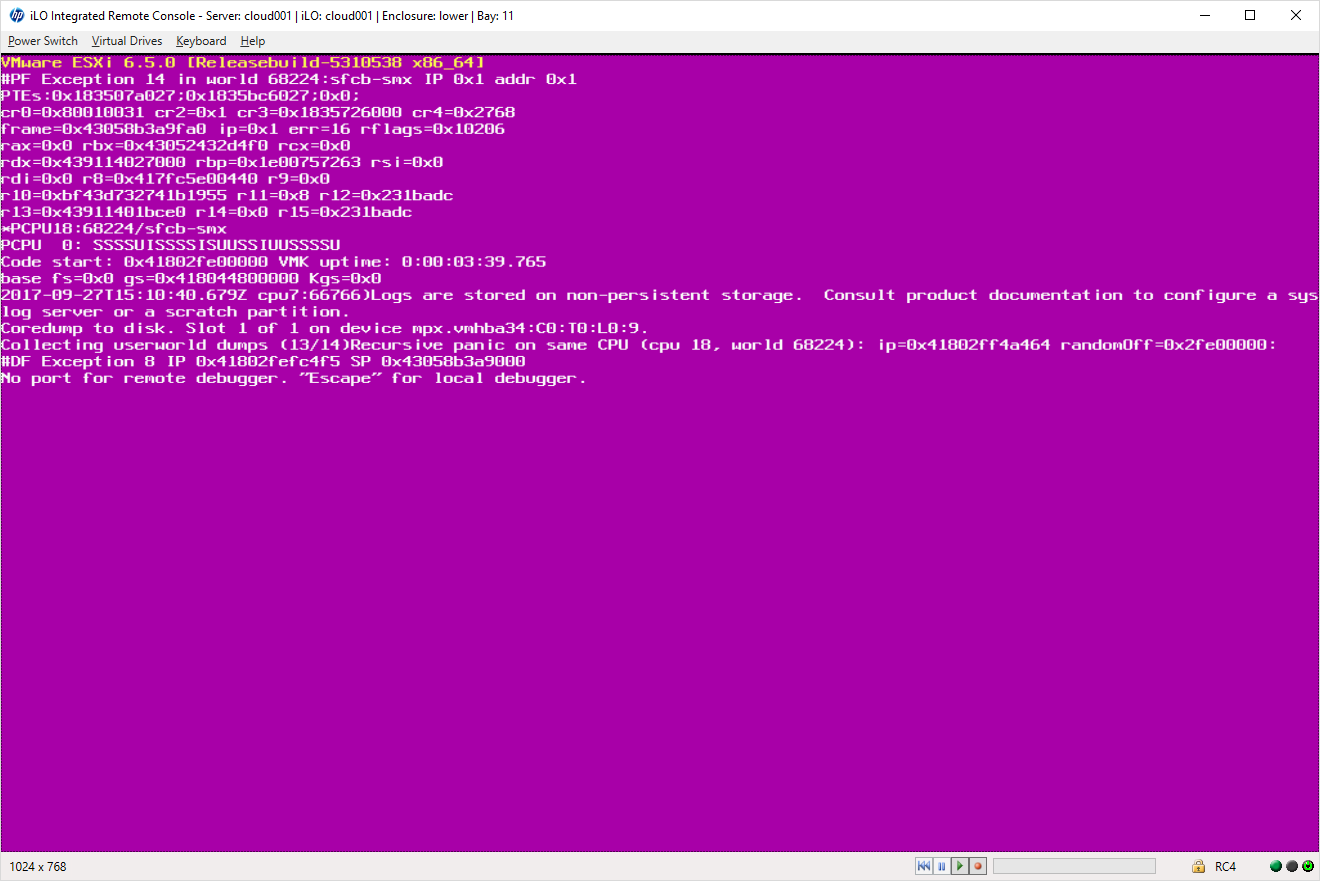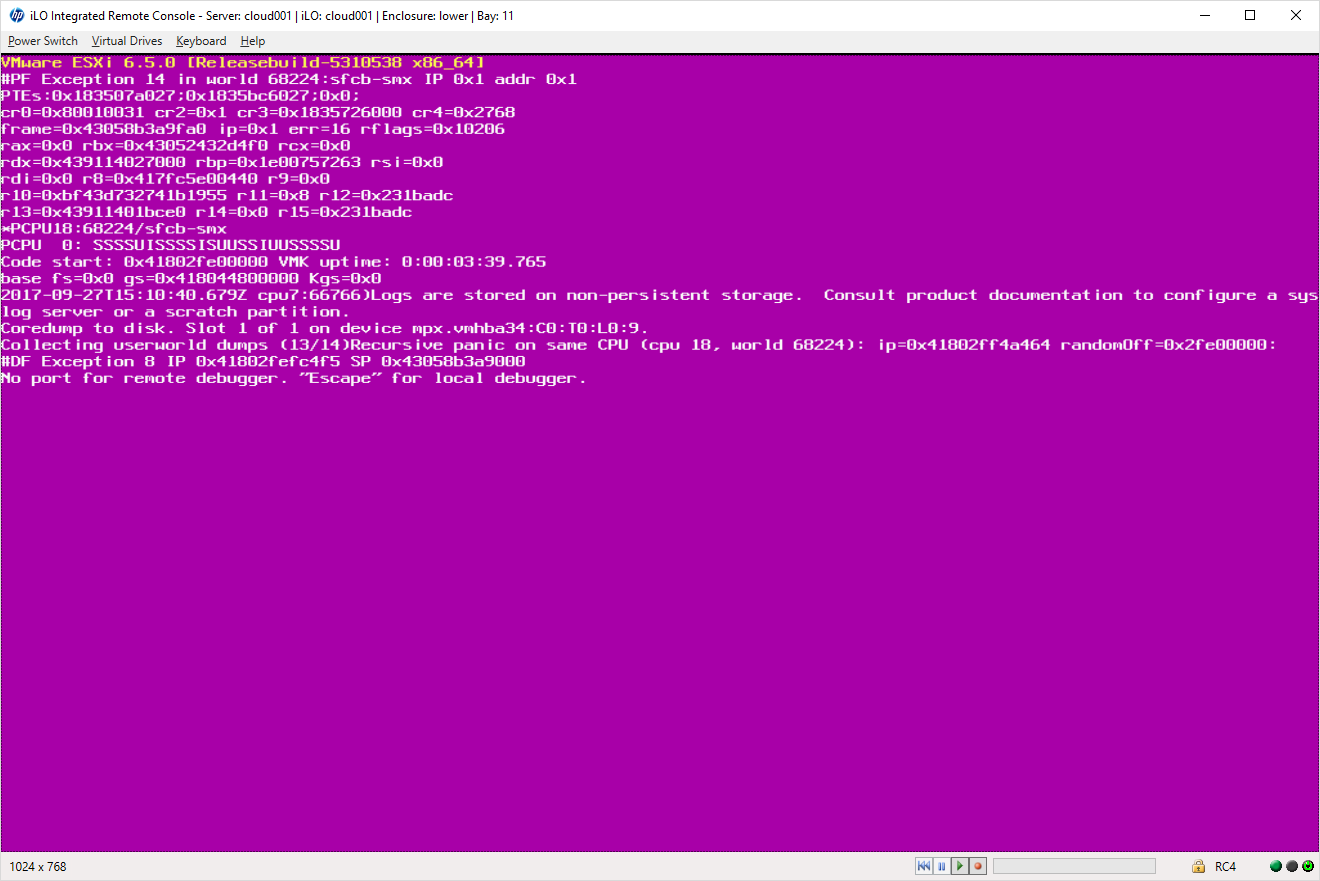 This is obviously significant for the fact the HPE Custom Image for ESXi 6.5U1 was available from July 2017 to September 2017, and was withdrawn without so much as updating the HPE or VMware website or providing explanation, justification, or expected re-release.
UPDATE 10/2/2017:
Posted on VMware website, with no additional information:
Note: This image has been removed due to a critical issues which will be fixed and the new images will be re-uploaded by 06-Oct-2017.
In fact, as of 9/27/2017, HPE (https://vibsdepot.hpe.com) still listed this ISO as available: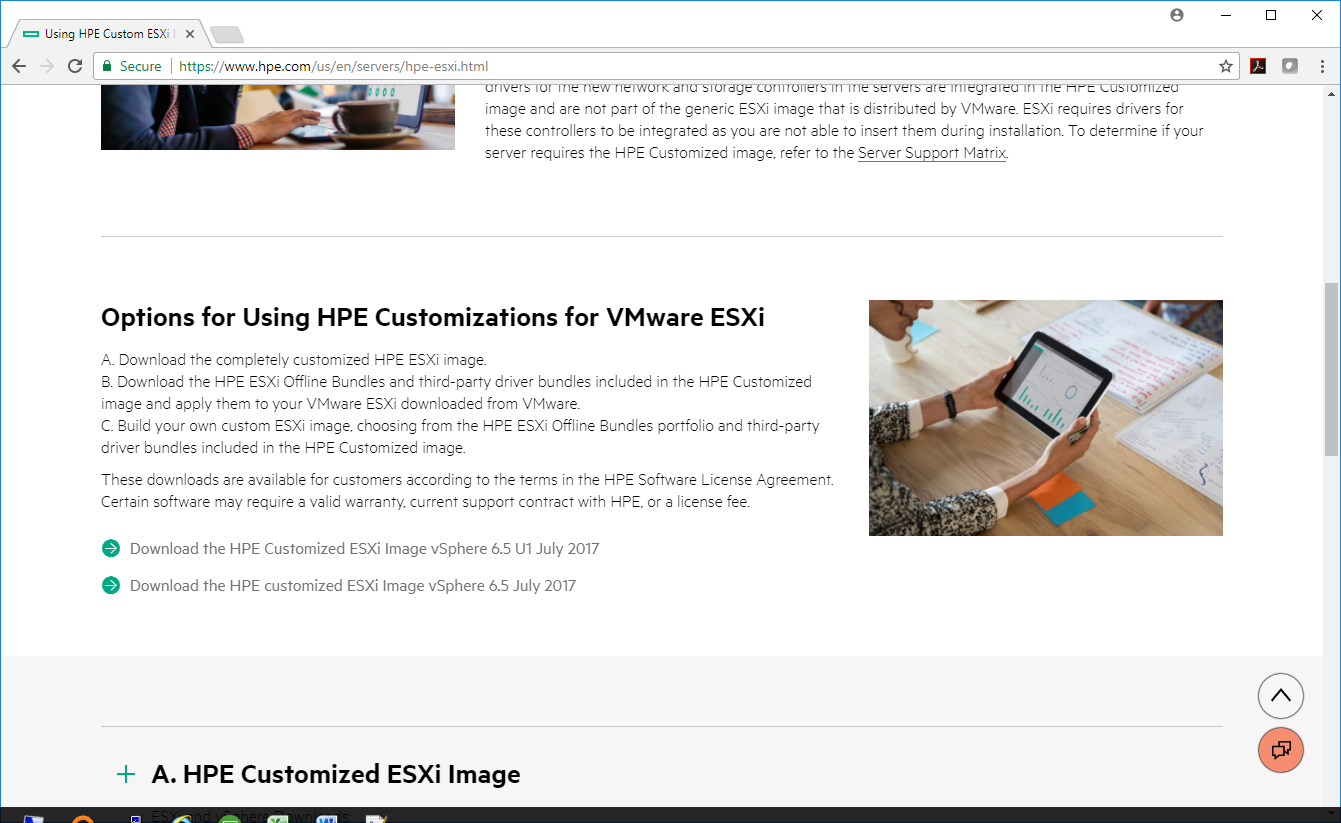 But any attempt to follow the link will prove futile, because the ISO is clearly withdrawn!